TOO MUCH OF A GOOD THING: ADRENAL HORMONE EXCESS (CUSHING'S AND BEYOND)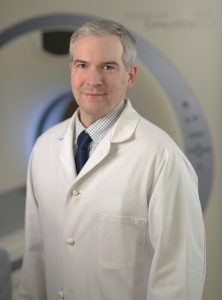 Presented by,
Justin Guinan, DVM, DACVIM (SAIM)
Tuesday April 24th, 2018
6:00pm
This discussion covers some of the more common adrenal hormone excesses, focusing primarily on hyperadrenocorticism (Cushing's syndrome) in dogs. We will analyze this common endocrine disorder in terms of pathophysiology, diagnostic options, and treatment – all of which can be frustrating to determine for a patient. Also to be discussed is the controversial phenomenon of sex hormone excess (so called atypical Cushing's syndrome) in dogs and hyperaldosteronism (Conn's syndrome) in cats. Case discussions and personal preferences in terms of management will be reviewed.
Lecture provides 1 credit of complimentary CE to veterinarians and veterinary technicians through RACE.
PROGRAM
Complimentary dinner and Meet & Greet starts at 6:00pm. Session begins at 7:00pm followed by Q&A.
LOCATION
VRC
340 Lancaster Ave
Malvern, PA 19355
REGISTRATION
RSVP by Thursday, April 19th.
REGISTER TODAY>>