Approach to the Acute Abdomen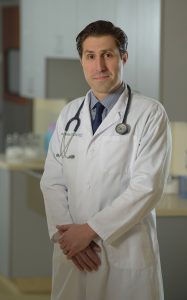 Presented by,
John Anastasio, DVM, DACVECC
Wednesday, June 20th, 2018
6:00pm
Acute abdomen refers to the acute onset of abdominal pain. Rapid diagnosis, hemodynamic stabilization, and treatment of the underlying etiology can lead to improved patient outcomes. We will examine common reasons for acute abdomen and diagnostic tools to  differentiate etiologies in an efficient manner. We will then review a variety of cases that highlight a goal-directed approach to treatment.
Lecture provides 1 credit of complimentary CE to veterinarians and veterinary technicians through RACE.
PROGRAM
Complimentary dinner and Meet & Greet starts at 6:00pm. Session begins at 7:00pm followed by Q&A.
LOCATION
VRC
340 Lancaster Ave
Malvern, PA 19355
REGISTRATION
RSVP by Friday, June 15th.