Important Notice: If you are having an emergency with your pet, we are open 24 hours a day, 7 days a week, 365 days a year. Call (610) 647-2950 for emergency medicine and critical care.
The Internet was supposed to make everything so much easier for us, wasn't it?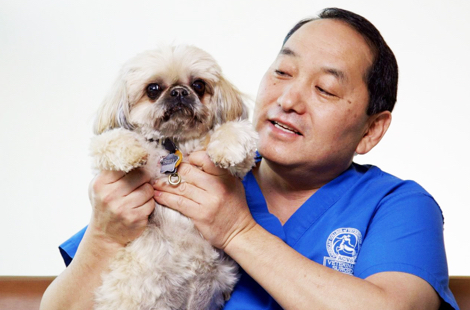 But we all know that sometimes that isn't the case. While it's easier than ever before to look up something like "veterinarian in Philadelphia," sometimes we're spoiled for choice by the results. It can be hard to sift through everything, especially if you're looking for something like a veterinary specialist in Philadelphia.
What is a veterinary specialist? Well, veterinary specialists are comprehensive, specialty healthcare centers, like VRC in Malvern. We're not your typical vet. VRC specializes in advanced diagnostic testing, as well as comprehensive cancer care. Our services include cardiology, internal medicine, reproductive services, ophthalmology, cardiology… even ongoing management of pain and rehabilitation services. We provide all the care of a normal veterinarian, with extras that mean we can take referrals from your vet (though a referral is not required to be seen by our specialists). That said if you are referred, please ask your primary vet to give you any copies of your pet's medical records, lab reports, and so on, to be submitted with our referral form. We like to make sure to review your pet's history and needs before you come in, in order to provide the best care possible.
And speaking of that referral form, we love ours. It's a tool we use to make your visit as good as it can be. The first question we ask is the name of your preferred doctor—so view our Veterinary Team page and get to know us! You can then select what sort of specialist you're looking for, so we understand your exact needs. It's also a good idea to include in our message field why you want to come in, so we can get to the heart of the matter when it comes to specialty veterinary care.
VRC is only 25 miles from Philadelphia, which means we're close-by when you need specialty care—but we're also close when you need emergency care. VRC is open 24 hours a day, 7 days a week, 365 days a year, and if you're having an emergency, don't wait! Call us at (610) 647-2950.
VRC in Malvern, PA is here for your pet. We're dedicated to providing top-notch medical care for your furry friends, and helping you manage their illness through the healing process. We believe we offer the best in specialty care for animals, and we'd love to provide that for your pet, too. When you need us, we're here: so get in touch. We're close by, and eager to help.