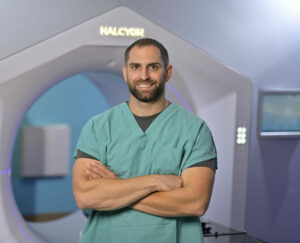 OPHTHALMIC EMERGENCIES
Presented by, Zachary Badanes, DVM, DACVO Wednesday June 7th, 2023 from 6:30pm – 9:00pm.
The purpose of this program is to present common ophthalmic emergency situations and how to properly manage these conditions, along with the appropriate time to refer to an ophthalmologist.
Objectives:
Know the prognostic indicators, short-term and long-term complications and proper treatment for a traumatic proptosis
How to differentiate the difference between a non-complicated and complicated ulcer
Be able to recognize when a complicated ulcer may require surgical intervention
Recognize the breeds predisposed to acute glaucoma and anterior lens luxation
Be able to manage acute glaucoma and how to handle conversation with owners regarding prognosis
How to treat an anterior lens luxation medically and understand the different surgical options
Learn the differentials for sudden blindness and understanding SARDS
Lecture provides 1 credit of complimentary CE to veterinarians and veterinary technicians through RACE.
LOCATION
Seasons 52
160 N Gulph Rd Suite 101
King of Prussia, PA 19406
REGISTRATION
RSVP by Wednesday, May 31st, 2023