Feline Stomatitis
Presented by, Han Chia, VMD Wednesday, February 22nd, 2023
7:00pm – 9:00pm
The purpose of the program is focusing on the diagnosis of the disease, current treatment options and prognosis with various treatments:
Objectives:
1. To diagnose feline stomatitis. There are various disease can present with similar gross lesion. The treatment is solely based on the correct diagnosis.
2. To understand the etiology of the disease. The exact etiology is unknown but it is generally accepted that the disease is due to inappropriate immune response to oral antigenic stimulation.
3. To understand the treatment options. There are various treatment options which include surgical management and medical management. It is recommended to start with surgical management to increase the possibility of positive long term outcome.
5. To create optimal treatment options for each individual patient in order to maximize the positive outcome.
Lecture provides 1 credit of complimentary CE to veterinarians and veterinary technicians through RACE. 
SPONSORED BY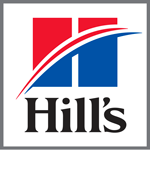 Location
Seasons 52
160 N Gulph Rd Suite 101
King of Prussia, PA 19406
Registration
RSVP by Wednesday, February 15th, 2023