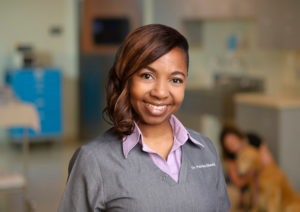 Patricia Mundy, VetMB, MRCVS, DACVO is a new addition to the VRC team! She brings with her a new service offering, Ophthalmology!
Dr. Mundy received her doctorate in veterinary medicine from Cambridge University in 2005, completing a rotating small animal internship at The Royal Veterinary College the following year. Dr. Mundy pursued her interest in ophthalmology by completing a prestigious Fellowship in Comparative Ophthalmic Pathology at the University of Wisconsin Veterinary/Medical School in 2008, becoming one of 22 people in the world to have been awarded this fellowship. Dr. Mundy completed a Comparative Ophthalmology Residency at Cornell University in 2012.
Dr. Mundy's interests include clinical, surgical and comparative ophthalmology as well as ocular neoplastic and inflammatory processes.
Click here to learn more about Dr. Mundy!