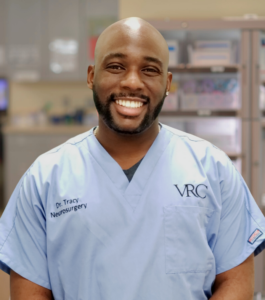 Gaemia Tracy, DVM, Practice Limited to Neurology is the newest addition to the VRC team.
Dr. Tracy worked at a large veterinary emergency and referral hospital in New Jersey before joining VRC in 2020. Dr. Tracy's interests include IVDD treatment and management, Atlantoaxial instability management, management of inflammatory CNS disease, and seizure management.
Click here to learn more about Dr. Tracy!