Pets don't fall ill on a nine-to-five schedule, and they often require after-hours care. Emergency treatment can be easily found at night or on weekends for dogs and cats, but what about exotic pets? Reptiles, birds, and small mammals are excellent at hiding signs of illness and may not show any visible symptoms until they require urgent care. We are excited to announce that we now offer night and weekend emergency care for scaled, furry, and feathery pets. If your family exotic pet veterinarian is not open, we are here.
How to tell if your exotic pet requires emergency care
Exotic pets require routine veterinary care just like dogs and cats, and often need an emergency veterinarian's services as well. A pet may appear healthy when you leave in the morning but show signs of illness by the time you return home. It's difficult to know whether your exotic pet requires immediate treatment or can wait until your family exotic veterinarian is open, so we've put together a list of signs that your exotic pet needs emergency veterinary care.
Birds

require emergency care if you see:

Weakness

Bleeding

Straining to defecate

Struggling to lay an egg

Refusing to eat or drink

Staying in the bottom of the cage

Fluffed or ruffled feathers

Pronounced keel bone

Loose stool

Labored breathing

Discharge from the eyes, ears, or beak

Continuous squinting or closing of eyes
Ferrets

require emergency care if they exhibit:
Diarrhea

Vomiting

Tense abdomen

Decreased urination

Pawing at the mouth, which may indicate nausea due to low blood sugar

Depression

Lack of appetite
Guinea pigs and rabbits

who show these signs

require emergency care:

Diarrhea

Decreased stool production

Lack of appetite

Head tilt

Pain

Rolling or flipping

Depression or lethargy
Guinea pigs and rabbits may have serious gastrointestinal issues if they are not eating. The gastrointestinal tract can go into stasis, which may require hospitalization and treatment, or even surgery, to correct. We recommend syringe-feeding ground pellets or Oxbow Critical Care mixed with water to provide enough fiber to stimulate the gastrointestinal system until you can get your pet to a veterinary hospital.
Reptiles

require emergency care in these situations:

Cold body temperature

Weakness

Prolapse of body tissue through the vent or rear

Paralysis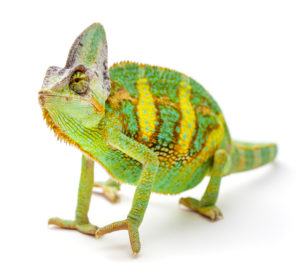 In general, if your exotic pet appears weak or lethargic, is not eating or drinking, or has a decreased stool or urine output, she likely requires emergency care. Don't hesitate—if your exotic pet is not eating, even for less than a day, that is an emergency.
Exotic pets, especially reptiles, are adept at appearing healthy, and it may be late at night or during the weekend when you realize she has a problem. Exotic pets often require specialized care, so be sure to have emergency exotic pet care in place in addition to your regular veterinarian. We strive to be there for your pet when your family veterinarian is unavailable, and we will stabilize her and transfer her back to their care. Together, we provide round-the-clock care for your pet in all situations.
Is your family exotic veterinarian closed and you think your pet may need urgent care? Don't worry about the late hour or holiday season—give us a call to see if your feathered, scaled, or furry friend requires immediate treatment.