We are thrilled to welcome our newest internist, Justin Guinan, DVM, DACVIM (SA-IM)!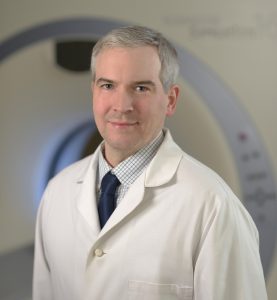 The VRC team is growing! We are excited to announce that Dr. Justin Guinan is the newest internist at VRC! He brings with him years of experience and skill in the field of internal medicine.
HIS SERVICES INCLUDE:
Endoscopy with biopsy collection (esophagoscopy, gastroduodenoscopy, colonoscopy, rhinoscopy, nasopharyngoscopy, tracheoscopy, bronchoscopy, cystoscopy)
Abdominal ultrasonography (with aspiration or biopsy if indicated)
Diagnostic airway sampling (endotracheal wash, bronchoalveolar lavage)
Bone marrow collection (aspiration or biopsy)
Diagnostic/therapeutic fluid collection (cystocentesis, arthrocentesis, CSF tap, thoracocentesis, abdominocentesis)
Phone Consultations with Veterinarians
Available for Lunch & Learns
MORE ABOUT DR. Guinan

A native of Westchester County, New York; Justin Guinan, DVM, DACVIM (SA-IM) began his veterinary career in 2000 with a BS in biology from Syracuse University, followed by a DVM degree from Atlantic Veterinary College in 2005. Later that year, Dr. Guinan enrolled in a yearlong general internship program, followed by another yearlong specialty internship program in internal medicine and neurology at Long Island Veterinary Specialists. In 2009, he went on to complete his residency in small animal internal medicine at the Animal Medical Center in New York City.  With years of experience, education, and a board certification under his belt, Dr. Guinan worked at a large specialty and emergency veterinary hospital in New Jersey for several years before joining the VRC team in 2017.  His clinical interests include hematology, endocrinology, ultrasonography, and all forms of diagnostic endoscopy. Outside of work, Dr. Guinan enjoys spending time with his wife and two young sons, baseball, football, hiking, and music.

GET TO KNOW OUR TEAM

If you are a referring veterinarian and would like to schedule a Meet & Greet or Lunch & Learn with Dr. Guinan or any of our other doctors, please contact
Brian Haugen at Brian.Haugen@CompassionFirstPets.com.
To learn more about VRC and the many services that we offer, give us a call at (610) 647-2950.